Ozone Light Running Tee (2019)
Regular price
HK$148
Sale price
HK$385
Show your T8 love with these original T8 running tees in collaboration with AWOO and Taford. Constructed with 120gsm polyester, they are ultra lightweight, breathable, wicking and quick drying. 
Customer Reviews
I'm in love!
The T8s are a godsend! Have been a game changer for running, cycling to work, and general everyday wear. Light as a feather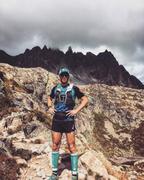 Great Tee
If there are some pockets for mobile and ID card, it will be better.