Bring a Sherpa* on your run!

Road, trail, mountain or mudder, these lightweight men's shorts will carry all your gear. No pack, no separate belt, just run with our new Sherpa Shorts v2s - new release!
Carries all your running essentials - 1L water, phone, gels and more!
Hyper-stretch mesh for bounce-free comfort
Four reconfigured pockets with key holder – NEW for v2!
Handy pull tabs with detachable race bib holders – NEW for v2!
Super lightweight 78gsm fabric with 4-way stretch and DWR coating
Reflective detailing for safer night-time running
6" in-seam and reversible drawstring holes
Composition - 80% nylon, 20% elastane
"Perfect for long training runs, shorter trail races and ultra events with a large amount of gear and minimal bounce ... revolutionary because it combines shorts and running belt." - Ultra168
So what's new in the Sherpa Shorts v2s? Let's hear from T8 co-founder John Ellis on the cool features:
And check out this review from Middle of the Pack Runner:
Please note:
We use Asian sizing. If you have large quads, are looking for a more comfortable fit, or are used to western sizing, consider going up a size. 
Sherpas are designed with no inner liner so pair with our T8 Commandos men's running underwear for a super comfy, guaranteed chafe-free experience. Bundle and use discount code 10FOR2 for 10% off - and both come with our 30-day satisfaction guarantee!
Men looking for a shorter racing short can consider the ladies version. It works surprisingly well and looks sharp too.
Pull your Sherpas over your belly button - grandpa style! - then tie the drawstring tight and

 

pull it down over your hips for minimum bounce. Inside and outside slits allow it to be tied inside or outside the waistband.  
* While colloquially known as elite mountaineer guides, Sherpas are more accurately a major ethnic group in the eastern regions of Nepal. We believe in giving back so 1% of profits from Sherpa Shorts website sales will be donated to the Himalayan Trust Nepal to support their fabulous work. HTN was established in 1960 by Sir Edmund Hillary and provides holistic community-led sustainable development in the Solukhumbu district, with a particular focus on healthcare, education and earthquake rebuilding.

Customer Reviews
08/26/2020
Craig G.
Canada
I recommend this product
My favorite running shorts
Hands down the best pair of shorts I own. Super lightweight, even soaking wet. I find the pockets are more usable/better configured than the ones in my Naked Belt. Can't wait to get a pair of the blue v2s!
07/21/2020
Kim H.
Singapore
I recommend this product
A fantastic pair of shorts especially for longer days out on the trail.
Got my Sherpa shorts V1 around the middle of last year and it's seen me through both short and long training sessions on the trail as well as Lantau 2 Peaks 2019 and HK 50 27km 2019. I am able to securely carry a liter of hydration with minimal bounce along with a handful of gels, my smartphone and cash. Would highly recommend together with the T8 Commandos for mountain and trail races or even just long training runs on any terrain.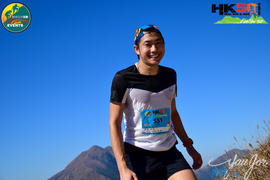 07/21/2020
Anonymous
Singapore
I recommend this product
Sherpa Shorts
Light and comfortable. Most important it dries fast.
07/06/2020
Martin .
Hong Kong SAR China
I recommend this product
A Man's Go To Undies
It really doesn't matter what sport you're into, these performance underwear set the bar higher than anything else out there. Even under every day business or casual wear, T8 commandos are a man's 'go to' underwear. Throw in a hot and high humidity Asian summer, and once again, T8 comes out on top as the most comfortable everyday + sporting solution down under. Here's a sneak peak at my v1 T8's — really takes more than a 1000 miles to wear these puppies out. I've just thrown out every other pair of underwear I have, if you must know. Thanks T8, Cheers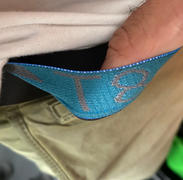 05/02/2020
Vincent E.
Hong Kong SAR China